LOUISVILLE, KY (March 3, 2017) – The Price Foundation, a private family foundation, announced today that it has made a $600,000 gift to the Norton Children's Hospital Foundation in support of the Wendy Novak Diabetes Center and other initiatives to provide funding for Type 1 diabetes education. The gift will fund two positions centered around education – both for families and caregivers: The Norah Price Diabetes Educator in the Wendy Novak Diabetes Center at Norton Children's Hospital and the Norah Price Fellow in Pediatric Endocrinology through Norton Children's Hospital and the University of Louisville Department of Pediatrics.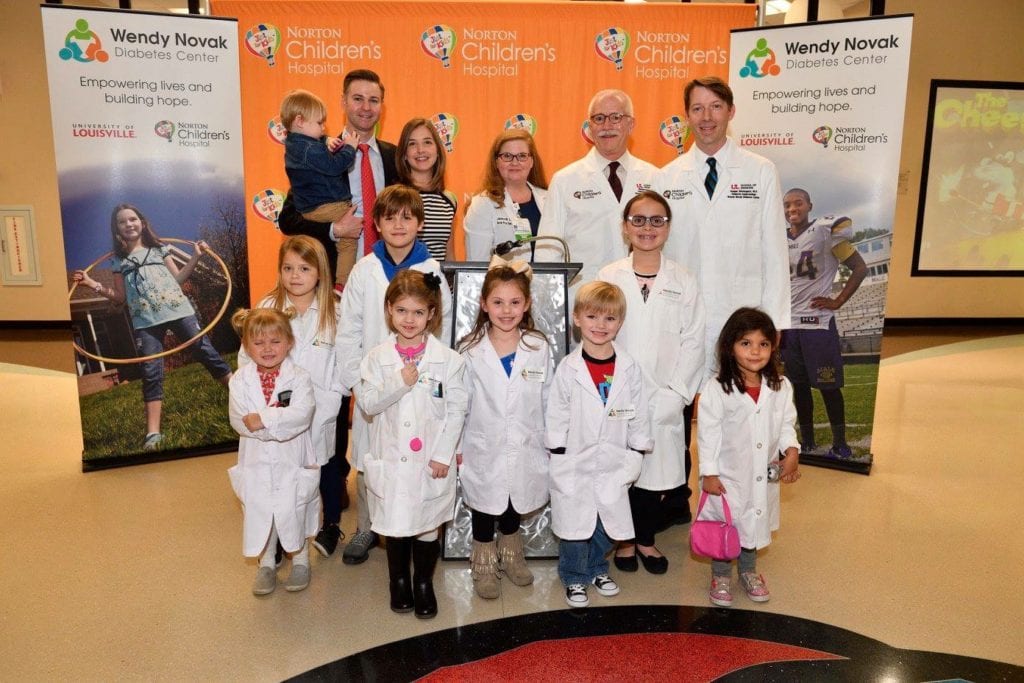 According to Charles W. Price, Foundation Board Member, "We were fortunate to receive outstanding care from the team at Norton's Children's Hospital last year when our daughter Norah was diagnosed with Type 1 diabetes. We want to give back because we were truly touched by the diabetes educators and the tremendous value they provide. At the time of Norah's diagnosis, we didn't know what to do but we felt the educators met us where we were and helped pick up the pieces. We also know that with more children needing care from an endocrinologist comes the need for additional specialists and fellows."
The Price Foundation was founded in 2007 by Charles and Janet Price, co-founders of Charah®, LLC, the largest privately-held provider of coal combustion product management, fly ash sales and marketing, and power plant support services for the coal-fired power generation industry. The Price Foundation is a private foundation that provides grants to organizations that strive to love people and create a better world in the same way that Jesus loved people and sought to provide for their physical and spiritual needs.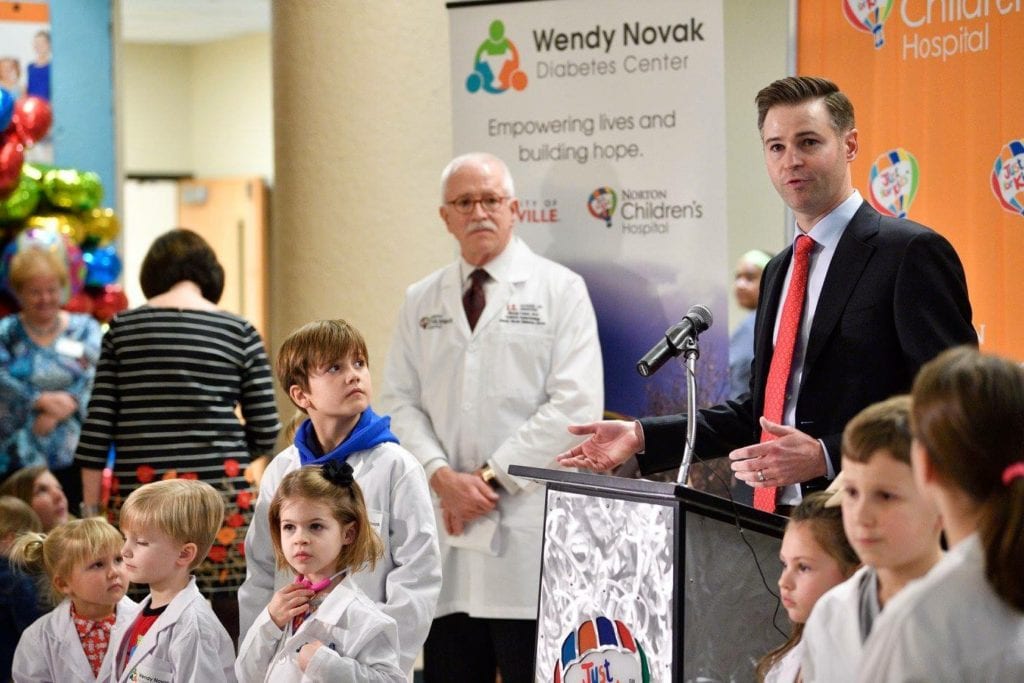 According to Mr. and Mrs. Price, "Our goal is to bless others because we have been blessed ourselves. We hope that our decisions to give back will exemplify our commitment to leave a lasting legacy in changed lives."
The Wendy Novak Diabetes Center at Norton Children's Hospital, founded by a generous $5 million gift from the Lift a Life Foundation in 2013, is a comprehensive, state-of-the-art center offering the education and treatment needed to overcome Type 1 diabetes. Around 150 children are newly diagnosed with diabetes at Norton Children's Hospital each year. Nearly 1,500 children are receiving their ongoing care for their condition from Wendy Novak Diabetes Center specialists at the University of Louisville.
"This gift from the Price family will help our caregivers in the Wendy Novak Diabetes Center expand the care children with diabetes in our community receive," said Lynnie Meyer, Ed.D, R.N., CFRE, chief development officer, Norton Healthcare. "This will be through additional educators and physicians who can immediately help care for families in every stage of diabetes."